Penrith City Council has revealed a $397 million wish list of ambitious projects that would change the face of the community.
It's part of a list the council submitted as part of the $5 billion WestInvest program, a state government initiative that will provide funds to councils for major projects.
The list includes an indoor multi-sport stadium at Claremont Meadows ($106 million), a city park and entertainment district for St Marys ($21 million) and the Weir Reserve Rowing and Paddle Sports Precinct ($34.7 million). ).
Mayor of Penrith, Tricia Hitchen, said the proposed projects are based on Council's identified strategies, developed through extensive consultation with community members and designed to meet the town's long-term needs and goals.
"The council estimates that by 2036 the population of our Local Government Area (LGA) will grow by a further 70,000 which means now is the time to improve our community facilities and build additional infrastructure to to keep pace with this growth and to ensure that Penrith continues to be the best place to live, work and play," said Cr Hitchen.
"The plans we have identified as priority projects complement existing work and reflect the vision we have for the City.
"Many of these projects are part of our Sports and Recreation Strategy, a 15-year roadmap to improve sports, play, leisure and open space facilities in our city, while others are part of into the council's Green Network Strategy, which ensures we create cool, green spaces and connect them to active transport links.
On the wish list are several projects from our Green Network Strategy, including the $2.8 million construction of a new shared walking and cycling path and tree planting on Debrincat Avenue, North St Marys , to Glossop Street, to provide a vital link connecting residents to schools. , shops and transport.
Council is also prioritizing a municipal park and entertainment canopy in the heart of St Marys as a vibrant space to meet and relax. This will boost the local economy and align with other upcoming city-shaping projects in the eastern city centre, such as the rail link between Sydney Metro and Western Sydney Airport, which will will start at St Marys.
Plans for a multi-court indoor sports stadium will build on the development of the Gipps Street Leisure Precinct to bring a universally designed facility to the community, which will include 10 multi-sport courts and various features to accommodate a range of sporting codes with a view to hosting local, regional, state and even national sporting events.
In Penrith, the council will build a new rowing and paddle sports complex to provide more sports and recreation opportunities along the Nepean River. The master plan will include boathouses and activate the riverfront by connecting the public to the water through local rowing, canoeing, kayaking, dragon boating and outrigger clubs.
The Council's planned $4.6 million Cumberland Plain Nursery and Flats Improvement Project is expected to increase plant production to support new and existing programs to green our city.
"Through extensive community consultation and planning, Council has heard the needs of residents and is clear on how we can improve quality of life and create a more connected, sustainable, accessible and enjoyable city to serve current generations and future," said Cr Hitchen.
"We welcome the opportunity to accelerate the delivery of these ambitious projects and hope that the NSW Government shares our vision for Penrith.
Other wishlist projects include amenity buildings in various locations across the city, 21 play space upgrades worth $6 million, and citywide accessible bus shelters, expected to cost $8 million.
BOARD WESTINVEST WISH LIST
name of the project
Suburb
Strategy
Cost
Indoor multisport sports stadium
Claremont Meadows
Sport and Leisure Strategy
$106,730,000
Boronia park pleasure building, floodlights and land surfaces
North St Marys
Sport and Leisure Strategy
$7,560,000
Soper Place Roof Garden
penrith
Cool City Strategy
$10,000,000
Regatta Park Amenity Upgrades
Emu Plains
Our river master plan,

Cool City Strategy

$4,840,000
Weir Preserve Rowing and Paddling Area
penrith
Sport and Leisure Strategy
$34,700,000
JSPAC lighting and equipment upgrade
penrith
Arts, culture and creativity
$2,250,000
Tench Reserve Parks for People (P4P) Additional embellishments and location creation
jamisontown
Our river master plan
$18,700,000
Peachtree Creek, Nepean Avenue Shared Road (alternate route)
penrith
Our river master plan
$16,300,000
Bennett Park Mixed Skating and Recreation Area
Sainte Marie
Sport and Leisure Strategy
$1,500,000
City Park Urban Retreat
penrith
Progress of Penrith: an action plan,

Economic Development Strategy,

Cool City Strategy

$5,000,000
Penrith High Street Stage 3
penrith
Night Economy Strategy,

Refresh the city

$5,800,000
Improved Jamison Road intersection (Woodriff Street and York Road)
penrith
Penrith Main Center Transport Management Study and Plan
$16,400,000
Cumberland Plain and Nursery Improvement Project
Citywide
Cool City Strategy
$4,600,000
Cook Park Precinct Sport, play, grandstand and mixed recreation
Sainte Marie
Sport and Leisure Strategy
$19,120,000
Cook Parade Multisport Center
St. Clair
Sport and Leisure Strategy
$3,250,000
Green Network Strategy Priority Project 7.14 – Kingsway Streetscape Improvements, Active Transportation Link and South Creek Bridge
St. Marys, Werrington
Green network strategy
$6,300,000
Playspace network upgrades (21 playspaces)
Citywide
Sport and Leisure Strategy
$6,000,000
Jamison Park Synthetic Fields Amenity Building
jamisontown
Sport and Leisure Strategy
$6,400,000
Harold Corr Oval Athletics Track Amenity Building
Cambridge Park
Sport and Leisure Strategy
$6,150,000
Andrews Road Reserve Sports Area Improvements
Cranebrook
Sport and Leisure Strategy
$14,400,000
Green Network Strategy Priority Project 7.25 – Debrincat Avenue Streetscape Improvements and Active Transportation Link
North St Marys
Green network strategy
$2,800,000
Green Network Strategy Priority Project 10.5 – Factory Road Shared Trail connecting to Tench Reserve
Regentville, Jamisontown
Green network strategy
$10,300,000
St Clair Sports and Recreation Corridor – Storage, Equipment and Training Infrastructure
St. Clair
Sports and leisure strategy
$4,250,000
Monfarville Reserve Sports, games & mixed leisure
Sainte Marie
Sport and Leisure Strategy
$5,200,000
Londonderry Park Mixed Sports, Games and Recreation Area
londonderry
Sport and Leisure Strategy
$4,350,000
Gray Gums Oval Pleasure Building Upgrades and Spotlights
Cranebrook
Sport and Leisure Strategy
$1,900,000
Parkes Avenue Sports and Leisure Park (including Rance Oval)
Werington
Sport and Leisure Strategy
$4,000,000
Parker Street Reserve Sport and Recreation Precinct
penrith
Sport and Leisure Strategy
$2,450,000
Emu Park & ​​Dukes Oval Sport, Play, & Mixed Recreation Precinct
Emu Plains
Sport and Leisure Strategy
$3,950,000
Andromeda Oval Storage, Sports Surface, and Parking Lot Improvements
Cranebrook
Sport and Leisure Strategy
$1,700,000
Gow Park Pleasure Building
Mulgoa
Sport and Leisure Strategy
$2,850,000
Leonay Oval Pleasure Building (Lower)
Leonay
Sport and Leisure Strategy
$3,950,000
Peppertree Preserve Amenity Building
Erskine Park
Sport and Leisure Strategy
$4,300,000
Disability Discrimination Act Compliant Bus Shelters (LGA Wide)
Citywide
Disability Inclusion Action Plan
$8,000,000
Gipps Street Recreation Area
Claremont Meadows
Sport and Leisure Strategy
$7,000,000
St Marys City Park – Expansion
Sainte Marie
Local Strategic Planning Statement
$13,300,000
Heart of St Marys Town (Park) and Entertainment Canopy
Sainte Marie
Cool City Strategy
$21,000,000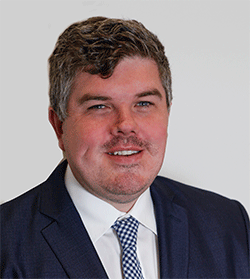 Troy Dodds is the editor and senior editor of The Weekender. He has over 20 years' experience as a journalist, working with some of Australia's leading media organisations.