If you've looked at Tasmania's COVID infection rate per capita, you'd be forgiven for panicking.
The seven-day average of cases per 100 people in Tasmania is 0.30, the highest of any state or territory.
This is double the national average (0.15) and more than double NSW (0.13).
The number of cases is rising across the country and while Tasmania's statistics compared to other jurisdictions may seem alarming, there is a significant contributing factor to the higher number compared to other states.
According to epidemiologist Catherine Bennett, there is another side to the story – Tasmanians are better at reporting their illness to the state government and better at testing, partly because Tasmanians have a late introduction to the disease. widespread community transmission.
"Tasmania has been so successful in keeping the virus out, apart from a few outbreaks, it was really the first wave where Tasmania had COVID," she said.
"In other states we've seen the same thing – you probably get better testing numbers first where people are pretty worried about the virus.
"Especially when you have reinfections now, it may be that even in Tasmania we see the number of those reporting go down a bit," she said.
And while acknowledging that the current spike was concerning, particularly in relation to current hospitalisations, the Tasmanian branch of the Australian Medical Association agrees – Tasmanians are good at reporting their illness.
"We've got some really good reporting and testing going on right now, through our state government, so ironically we're seeing higher per capita numbers than a lot of mainland states, but I think that's because we're better at testing and reporting," said President John Saul.
So what is the most accurate situation in Tasmania?
Fortunately, there are more reliable measurements that could help us know how the infection is spreading in the community.
Dr Bennett said it was important to look at the whole picture and that the rate of hospitalizations combined with the number of cases was a good indicator.
"Hospitalizations also tell you a bit about the clutter. And when you look at those per million, Tasmania is about the national average (160) for hospitalizations per million people," she said. declared.
"One hundred and seventy-three people per million is still low, but at the same time it's increased a bit. That was just a few weeks ago, at 83."
But it's not a perfect measure either — states count hospitalizations differently.
In any case, Tasmania's health picture does not differ too much from the others.
"You are so hard to know what [COVID subvariant] BA.4 and 5 have really already shown you what they can do to increase infection rates or if you have a little more to see," she said.
"If I can compare to WA, they've also gone up 20% in the last week which is the rise that Tasmania has had.
"Tasmania, like the rest of the states and territories, is seeing an increase in cases and it might be climbing a bit faster than some of the other states like Western Australia, so that's definitely something to watch, but I don't don't think the true infection rate in Tasmania will be much higher than other states," Dr Bennett said.
The efficient R
Michael Lydeamore, lecturer in infectious diseases and modeling at Monash University, said a metric he likes better than the number of cases is the effective reproductive number, which makes it easier to compare numbers across jurisdictions.
"That's the average number of new infections generated by a single person," Dr Lydeamore said.
"So if I had COVID and passed it on to five other people and maybe you had COVID and you passed it on to three other people, then the average number of secondary infections between us would be four. ", did he declare.
Tasmania's R number is 1.22, the second highest of any jurisdiction, meaning cases are happening faster in Tasmania than anywhere else.
"So on average a person with COVID in Tasmania infects more people than a person with COVID in Victoria for example," Dr Lydeamore said.
But, he acknowledged, the problem with this measure was that it was based on the number of cases.
And when there are a number of different strains in the community, it starts to get messy again.
Each strain has a varying risk of reinfection.
When will Tasmania reach the peak of its current wave?
Last week Prime Minister Jeremy Rockliff said the peak would likely be in August or September.
Acting state health commander Dale Webster said it's important to note that the circulation patterns of the virus differ from state to state, and even country to country. .
"I'm using flu as an example: traditionally Tasmania is four weeks behind other states with flu, so it's likely there's a pattern here where we follow a slightly different cycle than other states.
"The other thing I would like to highlight is that our hospitalization rates continue to be lower than other states, and I think that's due to the success of our immunization program which is so high, but second, our COVID@home program is able to deal with vulnerable people before they are hospitalized.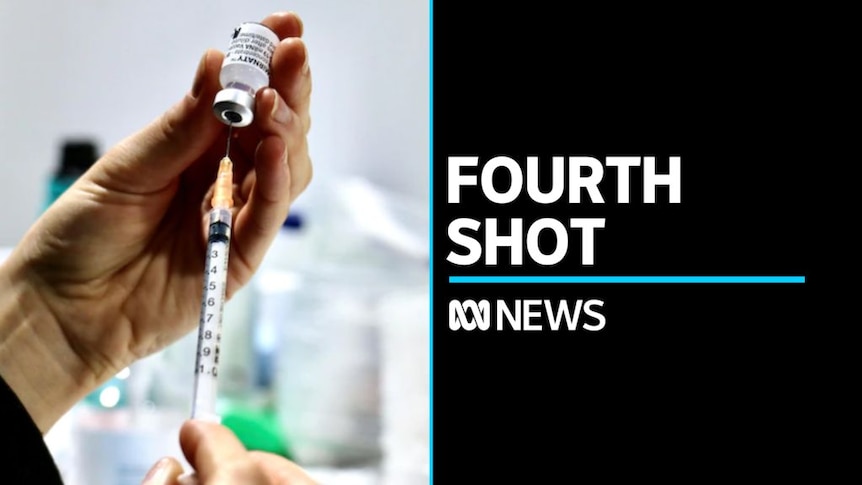 Loading the form…